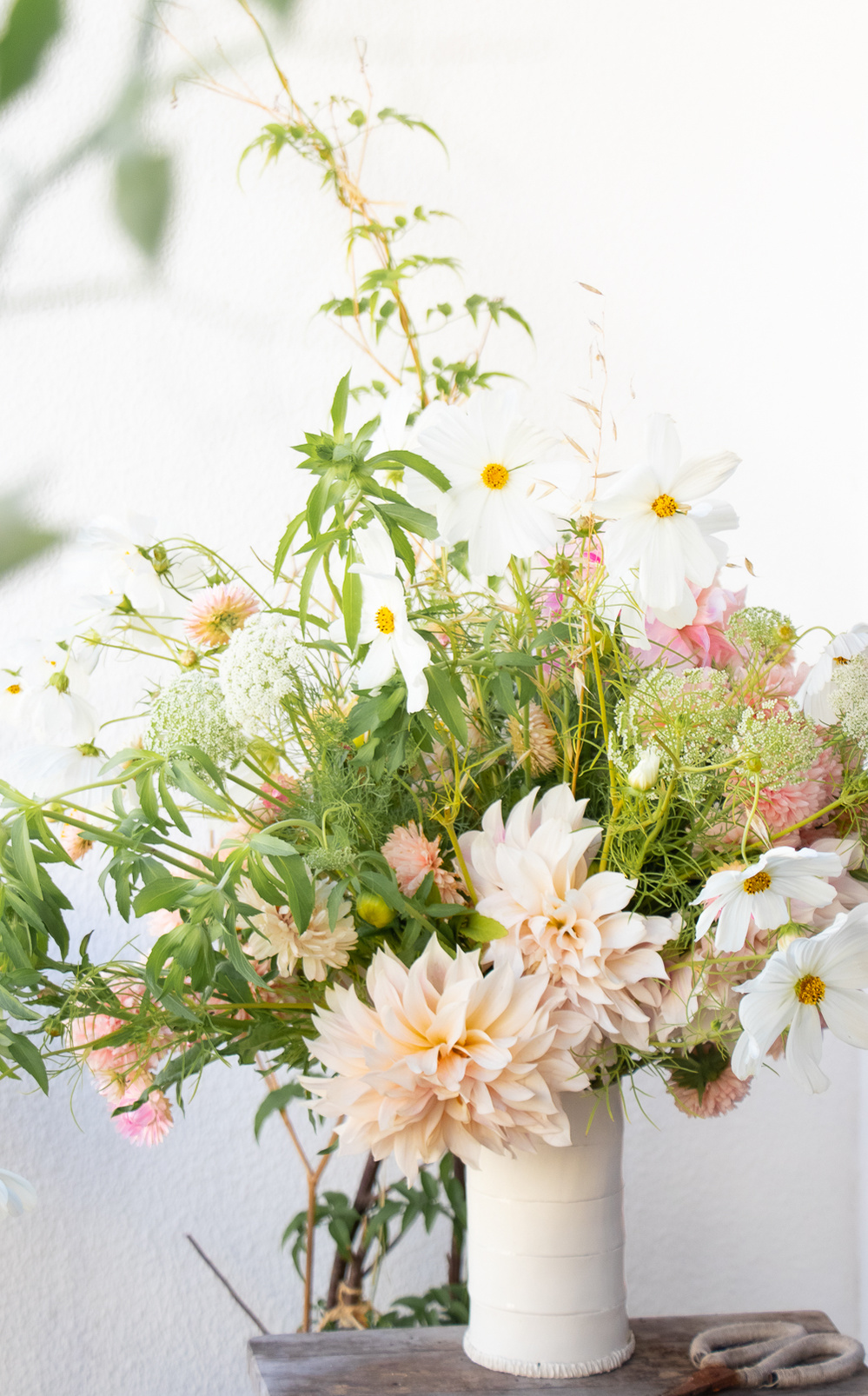 Let's learn how to make a large flower arrangement for a wedding or event! Sometimes people try to get a bit too intricate with tall arrangements. In this video, I show how to make the dahlias and other flowers look effortless and natural in a tall arrangement with big impact.
You want to pay attention to scale. Use flowers that are naturally tall. Don´t try to put short stemmed flowers in here. Place any flowers with smaller blooms at a taller height and keep larger blossoms at the base. In this particular example, I am focusing on mostly a pale pink color, using flowers in three different sizes: large dahlias, medium-sized aster blooms, and smaller strawflowers. From there, I add more height and texture using cosmos, monarda greens, ammi, and oat grass.
Recipe:

6 dahlias
10 stems asters
15 stems cosmos
10 stems strawflower
3 stems monarda greenery
5 stems ammi
1 stem oat grass
Watch the full workshop, below! If you make an arrangement inspired by this video, post it on Instagram under #frolicflowerclass.
To stream our free, flower sourcing workshop, sign up here to access the on-demand workshop!