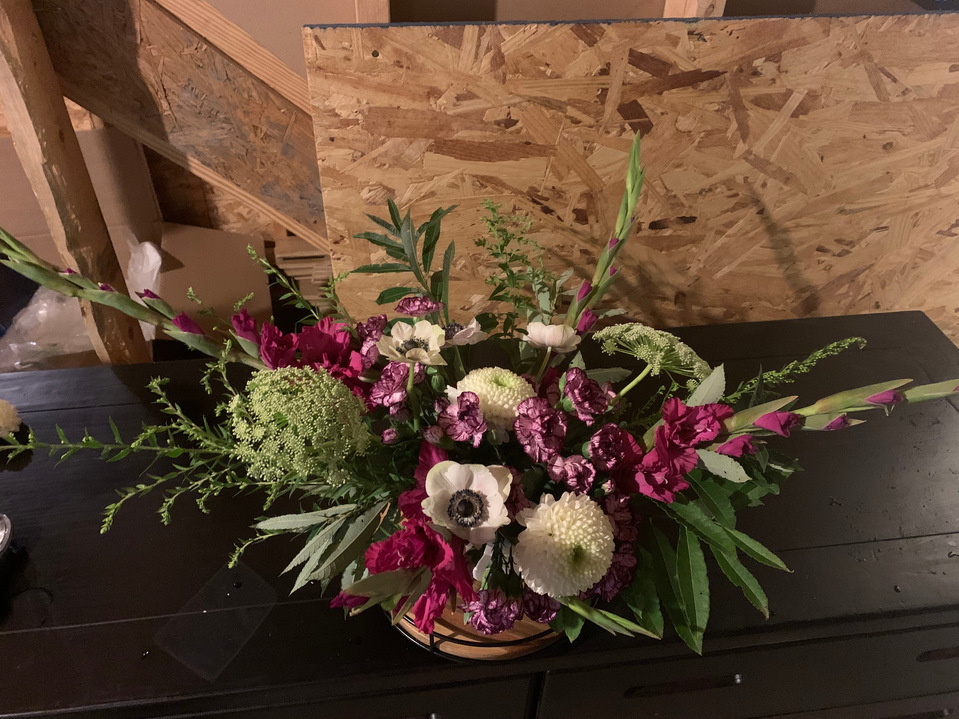 Maggie is a student in our Flower Arranging 101 course. Her work is lush, garden-inspired, and organic. I love this flower crown made from foraged flowers. It has movement, drama, and volume but at the same time it feels natural, wearable, and light.
The hand-tied bridal piece and this English style garden arrangement both allow the eye to focus in on focal flowers but offer texture too. I love Maggie's work!

Check out more student work here.
Have a great weekend!
Floral work and photos by Maggie Harris.