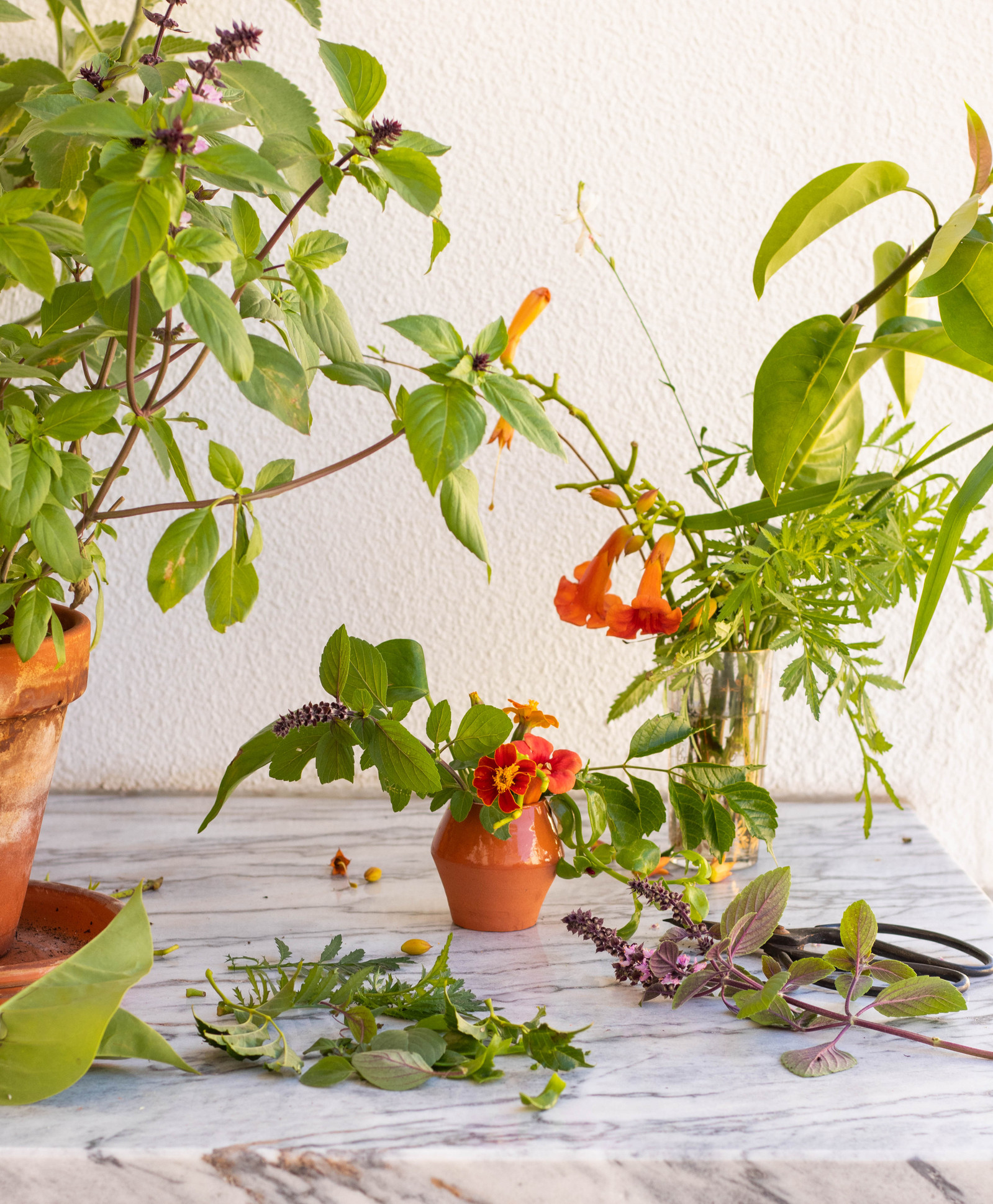 This Saturday, September Flower School continues. I am excited to share how I use plant cuttings in floral designs live, online on Zoom at 11 AM PST.
If you haven't signed up for the Arranging with Plant Cuttings workshop yet, you can book here. A replay of the class will be available to those who sign up but cannot make the time.
I'll do a demo for arranging cuttings and also planting them. If you are booked in for this class and you would like to make along, see the supply list below. The link for class will go out on Friday.
If you would like to make along, please bring the following:
-flower clippers
-2-3 small vases or drinking glasses in different heights
-a selection of cut flowers or plant cuttings with or without roots. I recommend: cinnamon basil, marigold, tomato, or pothos. But if you have a plant cutting you like to root, please bring it along.
-For your stem and cutting selection 5-20 stems will work. It depends on your vase. If your vases are smaller at the tope (i.e. bud vases), you will need fewer stems.
See you on Saturday! You can still join right here if you haven't booked your spot yet.​
See you in class!
Chelsea
P.S. If you prefer in-person learning, consider joining us next May 2023 for our Flower and Garden Retreat in Portugal! We only have a few spots left! Check out the details here.